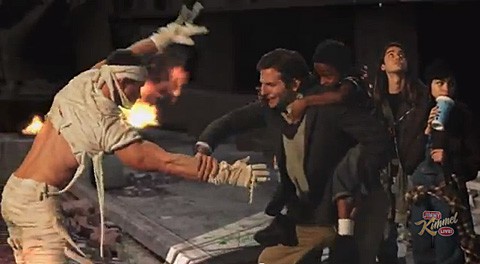 Last year in his post-Oscar show Jimmy Kimmel featured a trailer for Movie: The Movie, a star-studded parody trailer for a film that "packs everything moviegoers love into one spectacular motion picture event." The clip quickly went viral.

Looks like Kimmel is planning another go-round this year, and this one features Bradley Cooper being attacked by a beefcake zombie as he screams: "They're too sexy!"
Watch, AFTER THE JUMP...