Manti Te'o's Hoaxer Says He's a Recovering Homosexual, Like 'a Recovering Drug Addict'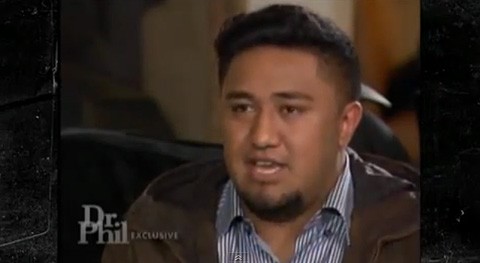 Wednesday I posted a clip of Manti Te'o hoaxer Ronaiah Tuiasosopo telling Dr. Phil that he is gay and confused. In a new clip Tuiasosopo reveals that he really is confused, labeling himself a "recovering homosexual".
Watch, AFTER THE JUMP...