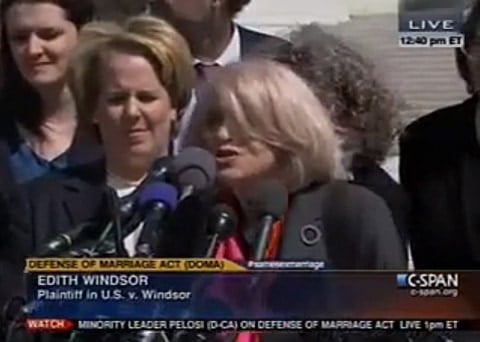 Plaintiff Edie Windsor spoke to the press today following Supreme Court arguments on the constitutionality of the Defense of Marriage Act (DOMA).
Said Windsor:
"I am today an out lesbian who just sued the United States of America which is kind of overwhelming for me. When my beatuiful sparkly Thea died four years ago I was overcome with grief. Within a month I was hospitalized with a heart attack and that kind of common. It's usually looked at as broken heart syndrome. In the midst of my grief I realized that the federal government was treating us as strangers..."
Watch, AFTER THE JUMP...
Edie's remarks:
Question and answer:
Initial remarks from the legal team: