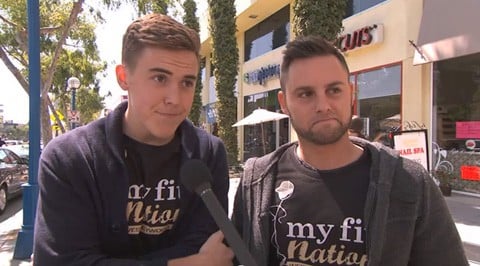 Jimmy Kimmel asks his audience to play another gay guessing game like the one last week during the Supreme Court hearings in which he asked his audience to guess whether random strangers were for or against gay marriage.
THIS TIME Kimmel asks the crowd at his show to guess whether random couples are gay couples, or straight friends.
Another fascinating look at perception, AFTER THE JUMP...