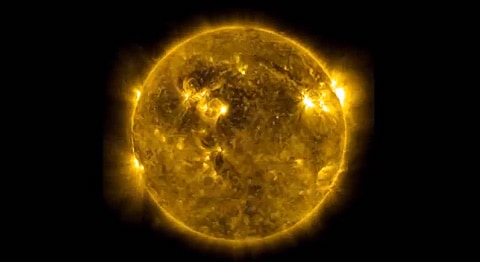 A stunning three-year time-lapse of the celestial body that gives us life:
In the three years since it first provided images of the sun in the spring of 2010, NASA's Solar Dynamics Observatory (SDO) has had virtually unbroken coverage of the sun's rise toward solar maximum, the peak of solar activity in its regular 11-year cycle. This video shows those three years of the sun at a pace of two images per day.
Watch, AFTER THE JUMP...