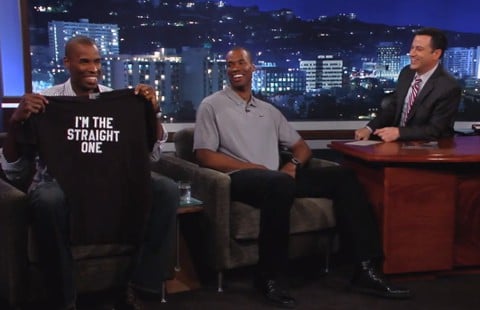 Twin brothers Jason and Jarron Collins sat down with Jimmy Kimmel last night to reflect on Jason's big 'coming out' week.
Jarron told Kimmel that he was in shock when Jason came out to him, and asked some really dumb questions. Jarron also says that he has been confused by people for Jason since the Sports Illustrated coming out story, and had an awkward encounter with a fan at an airport urinal.
Watch, AFTER THE JUMP...