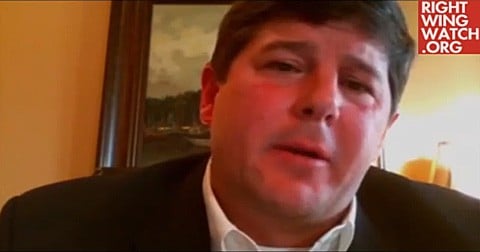 Another guest on the 'Stand with Scouts Sunday' webcast was Rep. Steve Palazzo (R-MS), who called for the removal of "the agitators" trying to "corrupt" the Boy Scouts.
Said Palazzo:
"The Boy Scouts are actually being bullied worse than any group or organization that has ever been bullied before. They've been intimidate, they're being extorted...they're being harassed. At the end of the day they're also being ridiculed... If America cannot support the Boy Scouts...then what do we stand for as a country? [The Scouts must] "remove the agitators who are trying to corrupt the Boy Scouts of America and bend to popular culture."
Watch, AFTER THE JUMP...