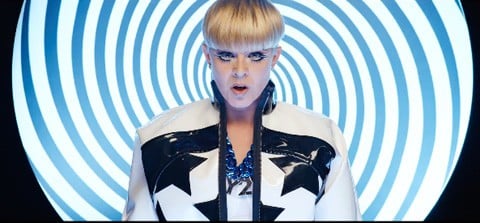 Remember the crazy video from Andy Samberg's comedy troupe The Lonely Island in which James Franco, Ed Norton, and Zach Galifianakis got married to men?
Samberg's follow-up has now arrived, and operates on the same level of genius insanity, but this time features the odd combo of Swedish pop star Robyn, Diddy, and Paul Rudd hitting a nightclub in a music video for the track "Go Kindergarten".
Check it out, AFTER THE JUMP...