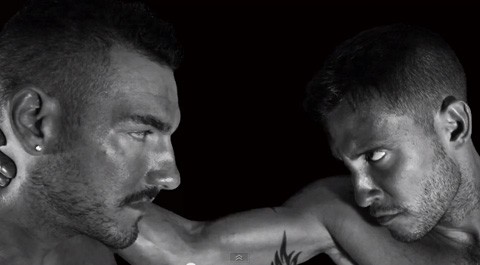 Mister Chase (you may remember his recent hand-printy cover of Rihanna's "Stay") released a new double-feature video today featuring his track "F*ck U Betta" and the lyric video for his song "Tootsie Roll".
Check em out (warning: language), AFTER THE JUMP...
If you're looking for more of Mister Chase, check out his ASL version of Robyn's "Call Your Girlfriend", his holiday duet with Chris Salvatore, or his version of Lily Allen's 'F*ck You'.