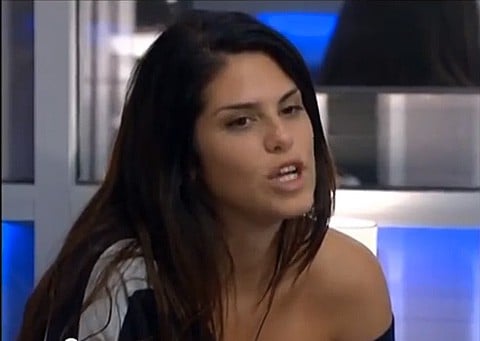 The YouTube user who created this supercut notes that thus far Big Brother producers have painted a picture of Amanda Zuckerman as some sort of "social justice warrior" but as this supercut of her racist and homophobic remarks from the live feeds reveals, it looks as though that's not the case.
Writes the uploader: "Amanda is one of the worst and most unrepentant offenders in the house. This video only shows a SMALL fraction of her horrible comments."
Watch, AFTER THE JUMP...
Previously...
CBS Airs Disclaimer Over Racist, Homophobic Statements from 'Big Brother' Houseguests
Big Brother's Aaryn Gries Thinks 'It's a Joke' That People Say She's Racist: VIDEO [tlrd]
Jewish Anti-Defamation League Condemns 'Big Brother' Hate Speech [tlrd]
Julie Chen Says She is 'Offended, Hurt' by Racism, Homophobia on 'BB15': VIDEO [tlrd]
All of Big Brother's Racism and Homophobia in One Video: WATCH [tlrd]