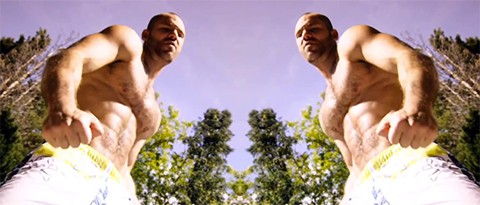 Out gay Canadian singer Chris Munro has released a steamy music video for his new single, "Go." Munro, who jumped into the entertainment game somewhat late compared to other artists, talks about how his inhibitions and fears held him back from going after his dreams:
"Growing up I never thought somebody like me could possibly do something that I really wanted to do. So I went to school for Economics! But as the culture started to shift to be more accepting of gay artists—and more importantly as I became more accepting of myself—I got inspired to chase my dreams with no regrets. Ever since I started writing and performing music people have told me to hide the fact that I'm gay so I would be accepted by a mainstream audience. My response is always the same: If I can't be myself than why would I even bother to create music in the first place?"
Check out the (possibly work-unfriendly) video AFTER THE JUMP...