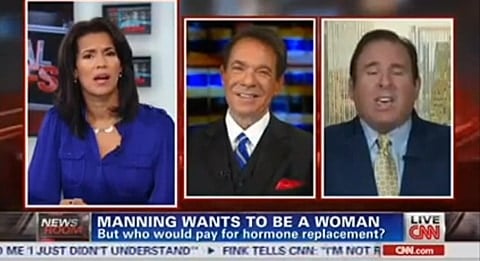 CNN panelist and attorney Richard Herman thinks prison will be a positive experience for Chelsea Manning because it will provide "good practice" for being a woman:
"If he wants to be Chelsea, he can practice all he wants at Fort Leavenworth, cause those guys are there for a long time. So he can get good practice and when he gets out, he can get the operation, or whatever, and he can pay for it."
Watch, AFTER THE JUMP...