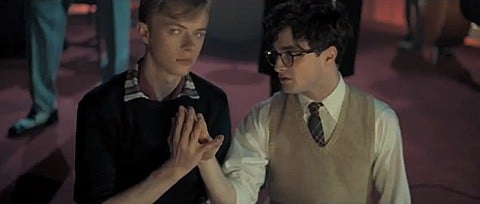 The full trailer for John Krokidas's Kill Your Darlings starring Daniel Radcliffe, Dane DeHaan, Ben Foster, Michael C. Hall, and Elizabeth Olsen has hit the web and finally we're given a real feeling about the film, which looks in turn suspenseful, sexy, creepy, violent, and emotional, offering a take on the beat poet Allen Ginsberg's young life.
The graphic sex scene that Radcliffe has spoken about? We'll have to wait for that.
Watch, AFTER THE JUMP...