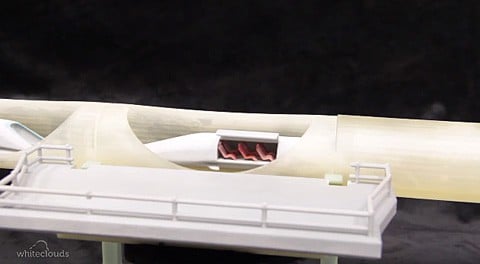 There has been a lot of talk about Elon Musk's Hyperloop public transportation concept that would shuttle folks from NYC to LA in under an hour. The folks at 3-D printing company showed off the amazing stuff 3-D printing can do by building a scale model based on images released by Musk.
In related news, 3-D printing company MakerBoy has just opened up pre-orders for the first consumer Digitizer Desktop 3D Scanner, a laser-equipped 3D scanner that allows you to easily convert real-life objects into 3D models. It retails for $1,400 and ships in mid-October.
Check both out, AFTER THE JUMP...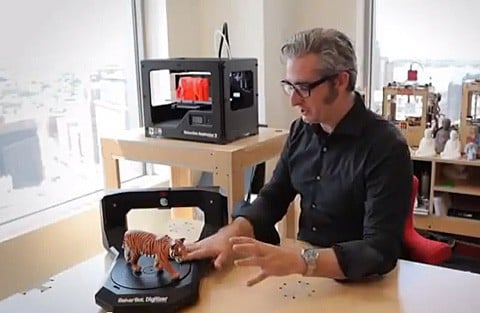 MakerBot's scanner: