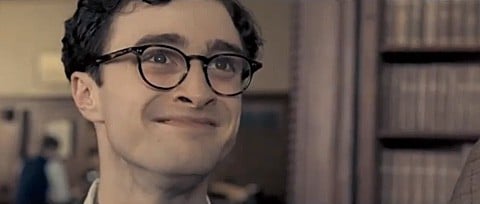 Over the weekend the first teaser dropped for Kill Your Darlings, in which Daniel Radcliffe plays beat poet Allen Ginsberg exploring his sexuality. While the teaser is not heavy on that aspect of the film, aside from what might be interpreted as a few admiring stares from Radcliffe at Dane DeHaan, who plays Lucien Carr.
The film does feature Radcliffe's first gay sex scene.
Check out the teaser, AFTER THE JUMP...