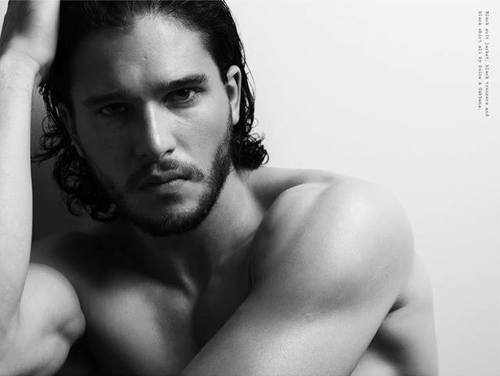 Game of Thrones actor Kit Harington was asked by Vanity Fair about recent photos that hit the web of castmate Peter Dinklage hula-hooping in a gay bar.
"That sounds like Peter and Lena [Headley]!" Harington laughed. "That doesn't happen often, but there's a great gay club in Belfast that we go to sometimes called the Kremlin, which is a fun night out."

Asked what kind of trouble the Game of Thrones cast gets into, Harington demurred. "I can never usually remember," he said, "but it's always fun."
Top image from a recent Wonderland mag cover story. One more, AFTER THE JUMP...