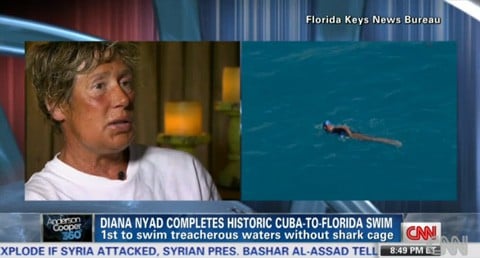 As Towleroad reported yesterday, out lesbian Diana Nyad completed an historic, epic swim from Havana, Cuba to Key West without the aid of a shark cage. An exhausted Nyad spoke with Sanjay Gupta following her swim about what brought her to it, and what got her through it.
"Push Cuba back, and push Florida toward you."
Watch, AFTER THE JUMP...