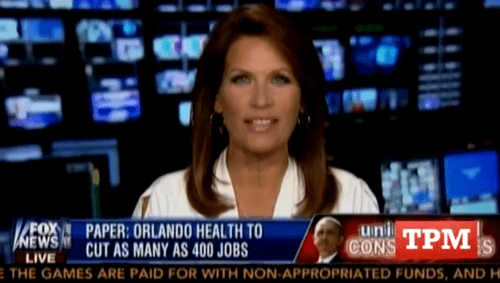 In a Fox News appearance today, Tea Party leader Michele Bachmann (R-MN) opted for an upbeat and infuriating message about her GOP compatriots' solidarity and strength during the messy government shutdown still underway.
"We're really very energized today, we're very strong," she assured the anchors. "This is about the happiest I've seen members in a long time because we see that we're starting to win this dialogue on a national level." Jon Stewart (and presumably many others) might just disagree.
Watch the insanity, AFTER THE JUMP...