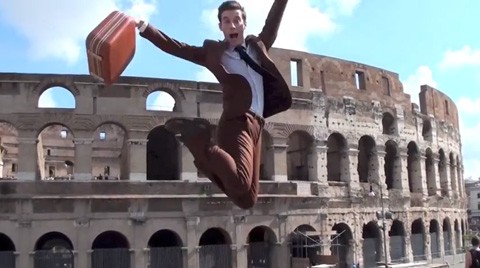 Morgan Reynolds found a musical way to deal with a break-up:
After a sudden and disappointing end to my multiyear relationship, I found myself asking, "What would Barbra do?" With no budget and only the same suit, suitcase, and torch song blaring in my mind, I travelled to 20 locations in five countries and fought off tourists, pigeons, and a broken heart the only way I know how: the Streisand Way.
Watch, AFTER THE JUMP...