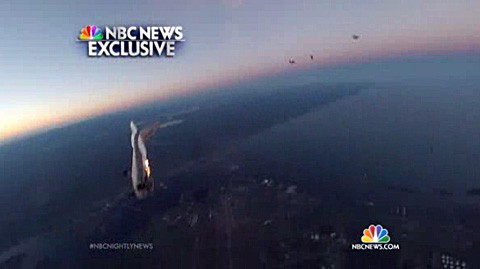 You may have read about the accident over the weekend in which two planes filled with skydivers collided in a fiery accident over Wisconsin.
Like most things these days, it was being recorded on video. NBC News obtained the heart-stopping video of the crash and the skydivers' return to Earth. No doubt they are counting their blessings today.
Watch, AFTER THE JUMP...
Visit NBCNews.com for breaking news, world news, and news about the economy