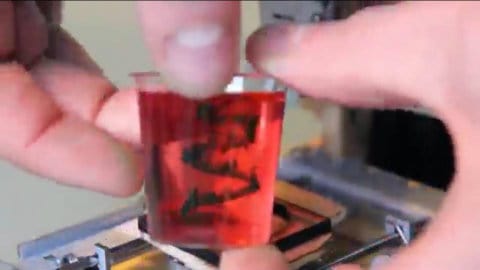 A clever person named Jeroen Domburg used a 3D printer to create uniquely beautiful Jell-O shots for his friend's 25th birthday. The printer inserted a needle into each shot and released a combination of corn starch, food coloring and banana liquor to make awesome 3D shapes like spirals and cubes.
Suddenly, the mango-flavored Jell-O shots served at your local gay bar seem kinda tame, don't they?
Watch a video of the printed Jell-O shots AFTER THE JUMP...