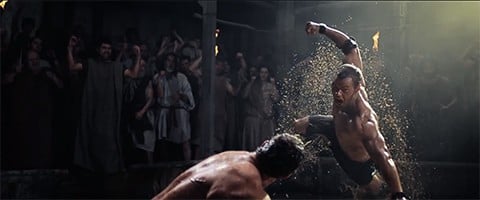 A new trailer for Kellan Lutz's The Legend of Hercules (out this January) has dropped. And this one features a scantily clad Lutz mud-wrestling. 
As previously reported, The Legend of Hercules is one of two films about the demigod debuting soon. The other film stars Dwayne "The Rock" Johnson and while neither seems too interested in the original legends of Hercules (the ones that had him dressed in drag, serving as the slave to a queen and losing a drinking contest to the god Dionysus), they both promise to bring the stud factor.
Check out the latest trailer AFTER THE JUMP...