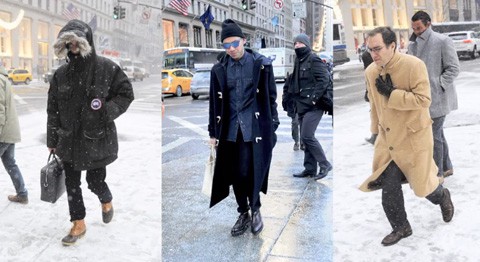 NYT fashion legend Bill Cunningham will brave the snow and ice even when his fingertips are so cold he can't feel the shutter on the camera.
He's been out on the street in the recent 0 degree weather taking photos of the "mucho macho" men who are walking around with their coats open, and the skier wanna-bes with their fur trousers.
And yes, one man, who, despite the fact that he is so cold he has frozen into a statue, still keeps on sewing outdoors.
Watch, AFTER THE JUMP...