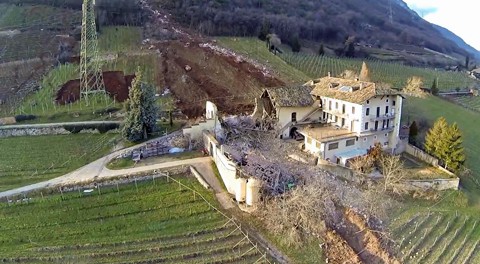 A drone captured some stunning imagery of a 300-year-old barn and vineyard in Tramin, in Northern Italy owned by the Tyrolean Servite (monks and/or nuns) that got hammered by a rock slide on January 21.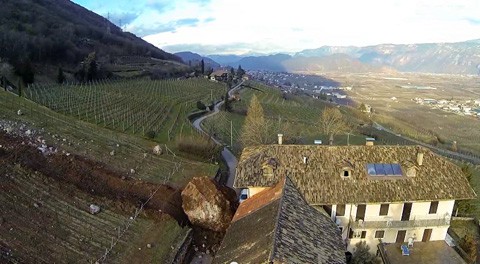 According to the local newspaper, a rock tower above the property dissolved. The farm building was crushed as were a parked car and a tractor. The inhabitants of the residence were spared, as you can see the boulder above stopped just short of that building.
Watch the amazing footage, AFTER THE JUMP...
(via reddit)