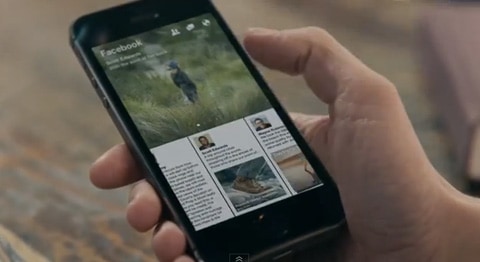 A day after it announced that it plans to launch more standalone apps like Messenger, Facebook has announced Paper, a newsreader app.
Writes Business Insider:
Facebook has long been rumored to be working on a news reading app, and it's another part of the company's strategy to broaden its ecosystem of smartphone apps like Messenger and Instagram. On Wednesday's Facebook earnings call, CEO Mark Zuckerberg hinted that you can expect more Facebook-branded apps this year. The company is also hiring human editors who will likely help curate content in Paper.

Paper is very similar to Flipboard, a popular app that originally launched on the iPad in 2010. Flipboard also pulls in stories from your Facebook News Feed along with links shared by people you follow on Twitter and LinkedIn. Facebook's Paper is clearly a threat to Flipboard, especially since Facebook has the right to block Flipboard's access to stories shared on Facebook.
Watch Facebook's video about the new app which launches February 3,
AFTER THE JUMP...