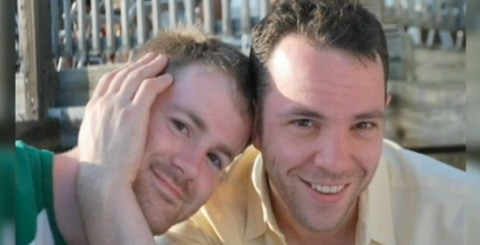 A tragic high-rise fire at 500 W. 43rd street in Hell's Kitchen on Sunday claimed the life of a recently-married gay man and critically injured his husband as they tried to escape, NBC New York reports:
The men, 27-year-old Daniel McClung and 32-year-old Michael Todd Cohen, were found in a stairwell near the 31st floor of The Strand condominium suffering from smoke inhalation and burns after the three-alarm fire erupted more than 10 stories below at the building on West 43rd Street, the FDNY said.

McClung died and Cohen is in stable condition at a hospital. The couple married in July, neighbors told NBC 4 New York.

More than 200 firefighters responded to put out the blaze, which began in a hallway of the 20th floor, according to the FDNY.
Watch the NBC News report, AFTER THE JUMP...
Our thoughts go out to the couple's family and friends and everyone affected by this fire.