Frank Brancaccio (pictured, via this interview) and Eddie Kelly (pictured below, from this interview), two gay former American Bandstand dancers tell the National Enquirer that late host Dick Clark had his producers conduct "witch hunts" to "purge gays from the ranks."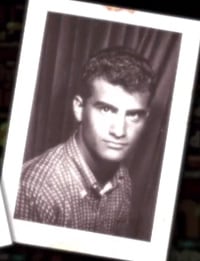 Clark had his aides comb Philadelphia's gay hangouts – and if any of the show's teens were discovered as being openly gay, the horrified host would banish them!
Handsome gay 14- to 17-year old males who helped popularize dance crazes like the Slop, the Continental, the Fly and the Hitchhike could stay on "Bandstand" as long as they looked straight. But any open hint of homosexuality got them kicked out the door – and the teens knew it in no uncertain terms.
["Bandstand" regular, Eddie] Kelly revealed, "Philadelphia's Rittenhouse square was known as a meeting place for homosexuals. If you were seen in the square, you couldn't go on 'Bandstand.' So most of us really stayed away."
But his same-sex secret actually made Brancaccio start going to the show when he was 14 years old!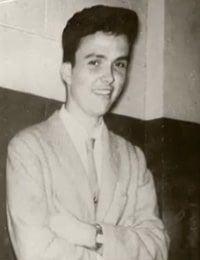 "I went to 'Bandstand' because I was gay and I was a misfit in my neighborhood. I lived in very tough South Philadelphia," he says. "I'd see these kids dancing and instinctively I knew I could fit in with them. I went to coffee shops, but I also hung out in Rittenhouse Square and so did many of the dancers. It was no secret. When I used to walk down the streets of Philadelphia and be recognized, I'd be called a 'Bandstand f*****.'"
The dancers add:
"A high percentage of the popular 'regulars' were gay," declares Brancaccio, now 72 years old and openly homosexual.
And another "Bandstand" regular, Eddie Kelly, confirms, "It's true. now it's out and it's good. When I went to 'Bandstand' in 1959, I found most of the males were gay, but that could never have gotten out to the public."