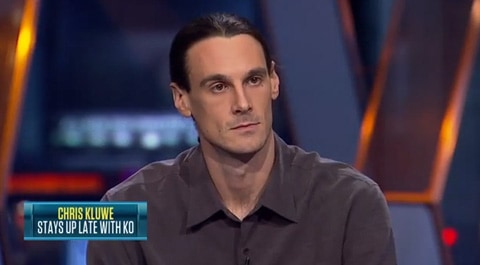 Former Vikings punter Chris Kluwe joined Keith Olbermann last night to talk about his claims that he was released from the Vikings because of his gay activism. Kluwe told Olbermann that the NFL doesn't want players speaking out on anything.
"If head coaches had their way, it would be, players wake up, they think about football, they go practice, they go to sleep, and they dream about football. And that would be all that there is."
Kluwe suggested that evangelical Christian lightning rod Tim Tebow is being shut out for the same reasons:
"As much as we are polar opposites on the things we stand for, Tebow is the exact same way...There are backup quarterbacks in the NFL right now that Tebow is certainly better than — he could fill a role with a team. But because he brings this other stuff with him, just like I bring my other stuff with me, teams look at it like, 'Well, we don't want it. We don't want players speaking out. We don't want players doing anything other than football.'"
Kluwe also explains the timeline in which he was shut down by the organization for speaking out about marriage equality.
Watch, AFTER THE JUMP...