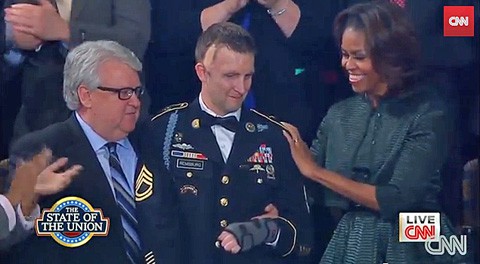 In case you missed it, the emotional high point of Obama's State of the Union was when he recognized Cory Remsburg, a U.S. Army Ranger who has been on 10 deployments to Iraq and Afghanistan and was injured in 2009 by a roadside bomb from which he has slowly been recovering.
Remsburg, not surprisingly, received a sustained ovation from the chamber.
Watch, AFTER THE JUMP...