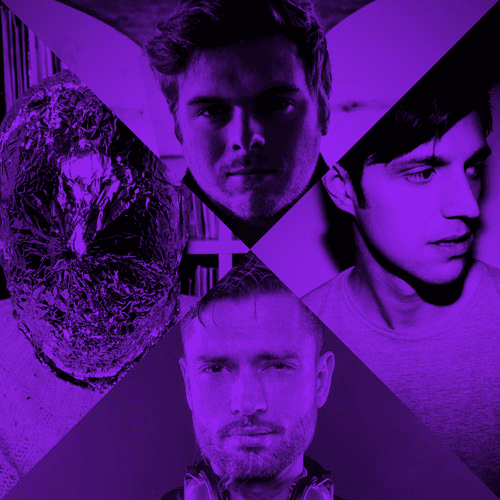 BY OCCUPY THE DISCO / TAD HAES
The OXD Mirror is a weekly music column brought to you by the boys of OCCUPY THE DISCO (OXD), a New York City based movement created by three music lovers, Ru Bhatt, Josh Appelbaum, and Tadeu Magalhães, who want to share their love for disco, house and dance music with the world.
Dan Beaumont: 'Trippy Pumper'
Dan Beaumont is a London-based DJ and occasional producer who just signed with the Classic Music Company label. His hypnotic 80's-flavored hit 'Trippy Pumper' releases next week. I'm absolutely loving the rolling bass and gentle synths. The accompanying video serves the track very well with its quirky dancers in retro outfits and some funky visual effects as the song evolves.
Kartell: 'Turn Over'
Although unrelated to the French Express crew, Kartell could easily blend in with the talented group of DJs and producers who became so dear amongst the gay audience. Hailing from Paris, Kartell released a new EP this week titled Sapphire, which includes 'Turn Over,' a track reminiscent of the soulful, R&B-inspired arm of the new-disco genre and features sampled vocals from Avant's 'Separated.' As much as I've grown relatively tired of this trend over the past months, something about 'Turn Over' somehow manages to make it sound fresh and interesting.
John Talabot: '08-01'
To celebrate his birthday (which happened yesterday), Catalan producer John Talabot has shared what he called a "demo" track as a free download. The song is conveniently called '08-01' and has many of the features that made Talabot one of the most promising producers coming from Europe: ethereal synths, chill beats, and textural, beautiful melodies.
Continued, AFTER THE JUMP...
Maxi Mill: 'Speed Balance Weight'
Maxi Mill, a young producer from Amsterdam who worked with Tom Trago for many years, is now going solo with a handful of releases on Voyage Direct. His next release, Lost and Found/Speed Balance Weight EP drops later this month and the second track is already available for full a listen. A dark, yet pumping work that is balanced nicely by the recurring moments of whispered synths that leave you wonder if they, perhaps, are really distorted, chopped pieces of vocals.
Jorge Prida: 'Supercharged'
A blend of funk, disco and futuristic sounds, Jorge Prida's 'Supercharged' is quickly becoming one of my first obsessions of 2014. The mexican producer who releases on Our Records has created a very impressive world for his upcoming EP which will be available as early as tomorrow and includes reworks by DJ Rocca. So make sure to pre-order right away and start the countdown until midnight.
Follow us on Spotify!  Subscribe to our 'As Featured on Towleroad: 2014' Playlist to listen to tracks posted from past weeks. And don't forget to check out the 2013 playlist with a round up of the past year.
For more information on OXD, check out our website and accompanying blog at www.occupythedisco.com, like us on Facebook, or follow us on Twitter: @OccupyTheDisco.