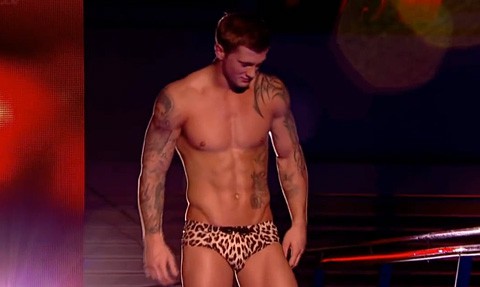 Dan Osborne, a cast member on TOWIE (The Only Way is Essex, Britain's answer to Jersey Shore), made a splash this week on the UK version of the reality diving competition Splash.
Forgive host Gabby Logan and mentor Tom Daley if they're a bit distracted by his, erm, tattoos.
Said Osborne: "I didn't choose them trunks. At first I was like, "No way, that's not happening. They went for it, they really did. They went to town on my trunks. They were well cool. After Splash!, I'm keeping them. I'm going to wear them on my next holiday – I'm taking them to Dubai with me."
Watch, AFTER THE JUMP...
(via instinct)