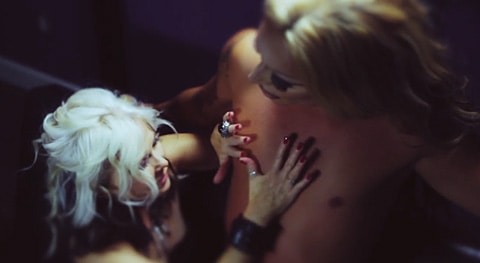 Berlin has released Animal, its seventh studio album, and the video for the title track single features Terri Nunn descending into an androgynous mosh pit of sorts.
"I wanted to film people of all ages enjoying their animal natures, and director Chad Michael Ward realized that and then some. The youngest in the video is 19, the oldest is 76."
Watch the video, AFTER THE JUMP...