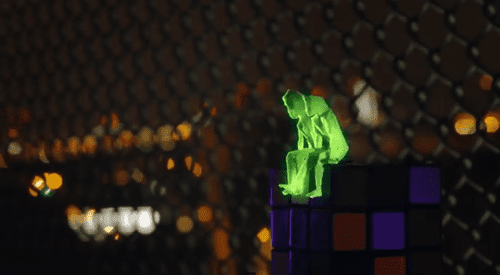 Australian synth-pop dance trio Cut Copy just released a new video for their song "We Are Explorers" off of last year's Free Your Mind. The video, made entirely with 3D-printed figurines, tells the romantic story of two tiny glowing humanoids on a journey through the city. 
Gizmodo reports that the video required roughly 200 figurines printed out of UV reactive filament and was shot under black light flashlights to give the film its neon glow. The band is also making all the 3D printing files from the video available for download online, along with a guide on how to make the film again so that fans can remix the video for themselves. 
Check it out, AFTER THE JUMP...