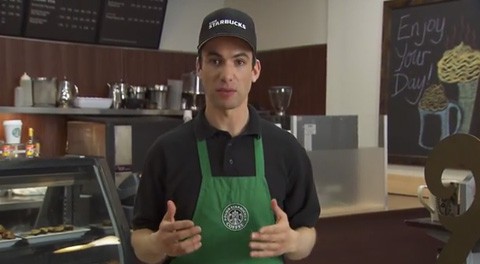 Over the weekend, parody coffee shop 'Dumb Starbucks' took L.A. and social media by storm, and its creator has now revealed himself as comedian Nathan Fielder of Comedy Central's 'Nathan for You'.
Fielder showed his face yesterday at a press conference and in a video on YouTube, though he's not breaking character.
Watch Fielder's YouTube video, AFTER THE JUMP...
In related news, Fielder made NOM feel like they had won something for a moment (which just doesn't happen these days). The National Organization for Marriage published a dumb post about how thrilled they were that an equality-minded organization was being labeled 'dumb' suggesting that it was similar to their failed 'Dump Starbucks' campaign.