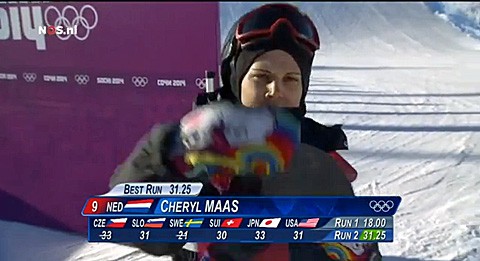 Dutch snowboarder Cheryl Maas, who is one of six openly gay athletes competing in Sochi, failed to qualify in the slopestyle event at Sochi yesterday and will have to try again on Saturday.
As the camera focused on Maas at the end of her run she looked right into it and lifted a gloved hand to the lens - which just happened to be covered in unicorns and rainbows.
She also said something. If anyone can translate, please let us know in the comments.
Watch, AFTER THE JUMP...