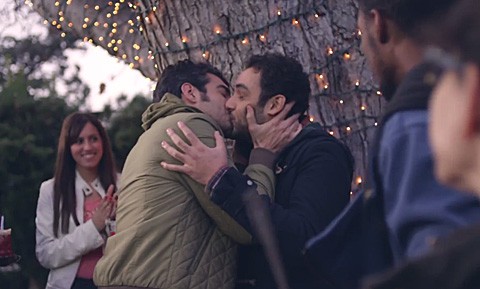 The Russia Freedom Fund, Athlete Ally, and CoPilot have partnered with the Fair Games Project to release a powerful PSA that hopes to highlight LGBT oppression in Russia, Uganda, Belize, Saudi Arabia, Iran, and the 76 nations around the world where being gay is still a crime.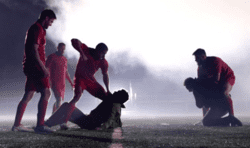 Using the metaphor of a hooligan football team being honored for brutally beating a recently-engaged gay couple, the group hopes to raise awareness about violence inflicted on gays from unfriendly corners of the world.
Watch it, AFTER THE JUMP...
The  spot was written, directed, and co-produced by Michael Rohrbraugh and executive produced by Chris Svoboda. It features the track "Freedom" by King Avriel.