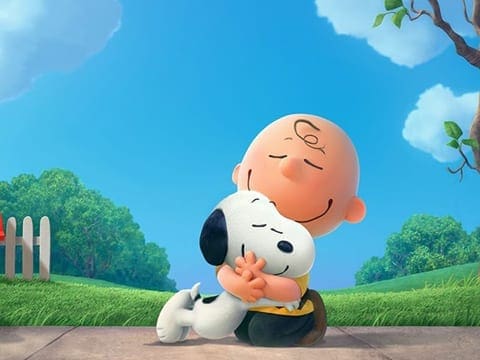 Good grief! Charlie Brown, Snoopy and the other characters of Charles Schulz's iconic comic strip Peanuts will make their big-screen reappearance in 3-D on November 2015. Surprisingly, it has been almost 35 years since the last Charlie Brown feature-length film, Bon Voyage, Charlie Brown (And Don't Come Back!!!). 
The film (which seems to have retained the comic's 2-D aesthetic) will be produced by Charles' son Craig Schulz and co-written by Craig's son Bryan. "With my father's work this is three generation of Schulzes on this film," Craig says. "Our number one goal was always to be authentic to his work and legacy."
Not only will the film finally reveal the identity of Charlie's long time crush (ie. "the Little Red-Haired Girl") but it will also feature Snoopy flying once again as the World War I flying ace — watch out Red Baron!
Craig thinks that his father "would have embraced" the 3D technology. And co-producer Paul Feig reassures us, "Snoopy will not be rapping, no one will be twerking, we're in good hands."
Check out the teaser AFTER THE JUMP...