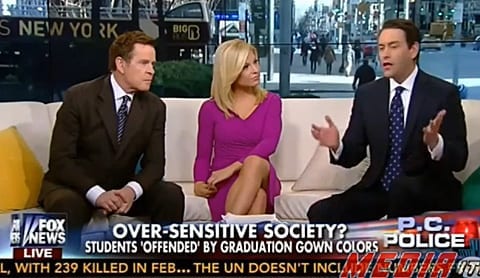 FOX News Host Clayton Morris took a moment on Saturday morning to apologize for remarks he made while commenting on Facebook's recently-added gender identity options.
Said Morris:
"Look, I made a pretty ignorant statement a few weeks ago, we were talking about the Facebook story where they added the bunch of different gender-identifying things. And I made sort of an offhanded comment and I regretted it later because now, 'Wait a second. There are people who are actually dealing with this and I'm an idiot for saying something stupid like that.' So before you open your mouth, just think about it a little bit."
Will his colleagues listen to him? Doubt it.
Watch, AFTER THE JUMP...