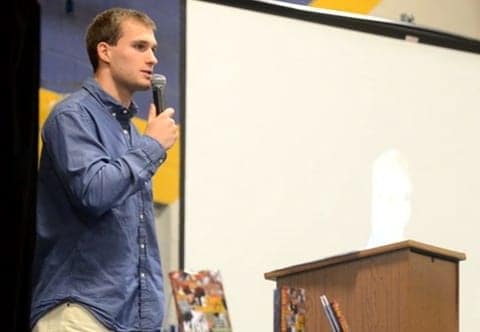 Washington Redskins quarterback Kirk Cousins spoke to a group of students at NorthPointe High School in Grand Rapids, Michigan last Friday and talked about gays in the NFL, MLive reports.
Cousins said he would welcome a gay teammate to the locker room even if he is a sinner:
"So from a football standpoint, if the guy can help us win, come help us win. Now, there are a lot of teammates in my locker room right now who may not have a homosexual lifestyle, but they have sins, too. They're not perfect. So I don't say they can't help us win. Nobody's perfect."
He added:
"To that degree, we'd welcome him into our locker room and say come help us win, and hopefully I can love him like Jesus and hopefully show him what it means to follow Jesus."
Watch, AFTER THE JUMP...