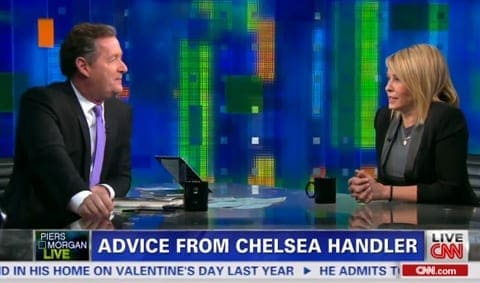 Piers Morgan, whose show was canceled in late February following a set of fiery exchanges with trans activist and author Janet Mock, offended Chelsea Handler, who appeared on his show last night.
Handler accused Morgan of not paying attention to her, and he shot back that perhaps she would deserve attention if she were more interesting. Handler said that shouldn't matter and called him a "terrible interviewer" and added that perhaps his lack of interest in his guests is why his show is coming to an end.
Watch the brutal exchange (which they reportedly have a habit of having),
AFTER THE JUMP...
)