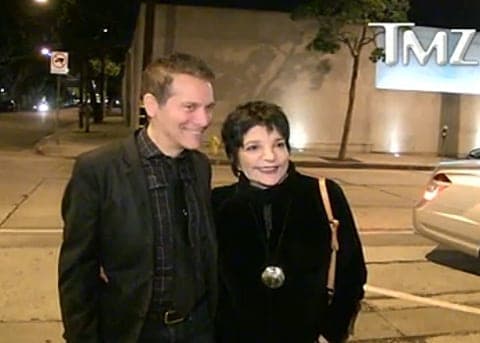 TMZ caught up with Liza Minnelli as she arrived to a restaurant last night and asked her how she felt about Ellen DeGeneres's joke that she was a drag queen.
Said Liza:
"I think she thought it would be funny but she never stopped after she said it and said, 'my friend Liza Minnelli'. So I think it went a bit astray on her. I don't think she meant any harm at all and she's a wonderful lady."
Liza also reveals whether she was disappointed not to get in the group selfie and whether or not she had any pizza.
Watch, AFTER THE JUMP...