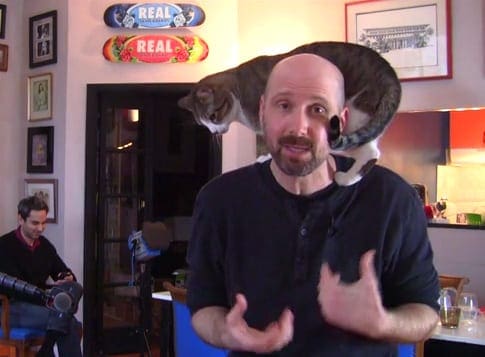 Why do some people sound gay? Why do some people not sound gay?
Filmmaker David Thorpe describes his new documentary:
In the tradition of funny-but-serious first-person movies like Supersize Me, Roger and Me and Good Hair, you'll follow me as I encounter a colorful cast of linguists, historians, voice coaches, speech therapists, friends, family, and total strangers on the street, gay and non-gay, who share their wisdom and touching, funny stories about the "gay voice." You'll also hear intimate confessions and hilarious anecdotes from LGBT icons - Margaret Cho, Tim Gunn, Don Lemon, Dan Savage, David Sedaris and George Takei - as they open up about the "gay voice."
Thorpe has launched an ambitious Kickstarter to put the finishing touches on this film.
Watch the engaging trailer, AFTER THE JUMP...