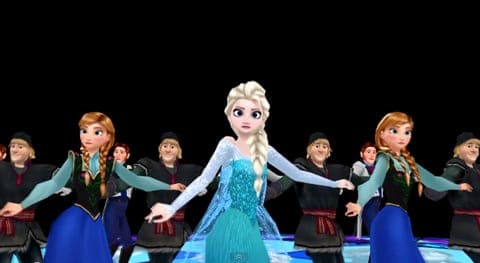 If you like Disney's Frozen and Michael Jackson's "Thriller," then you're in luck! One devoted fan-slash-computer graphics whiz re-created the King of Pop's classic zombie dance using Frozen's animated characters and the results are delightfully chilling — especially the dead serious look in Elsa's eyes as she leads her zombie clone horde.
What should we call a "Thriller"/Frozen mashup? Friller? Throzen?
If you dig this video, you might also like the creator's other one of Elsa doing the Macarena. 
See the video AFTER THE JUMP...