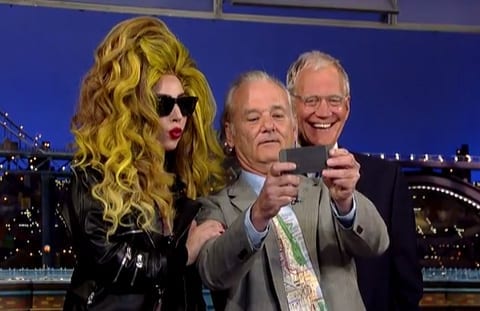 As you may know, Lady Gaga is the last act performing at NYC's legendary Roseland Ballroom, which is just a skip and a jump away from the theatre where The Late Show is taped.
Last night, David Letterman and Bill Murray brought Gaga onstage where they took a selfie and invited the audience over to Roseland to see two of the numbers she is performing in the final shows there - "G.U.Y." and "Dope".
Check it out, AFTER THE JUMP...