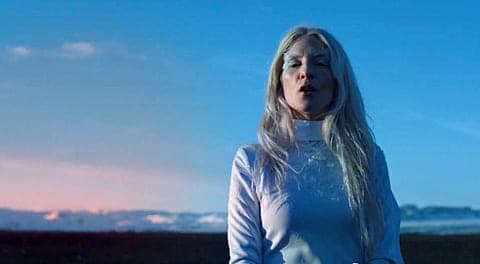 Meet the enigmatic iamamiwhoami, a Swedish electronic singer-songwriter also known as Jonna Lee. She, along with a small group of talented visual artists, have slowly revealed the music of iamamiwhoami through a series of viral video releases that initially showed the digitally blurred face of an unknown blonde woman.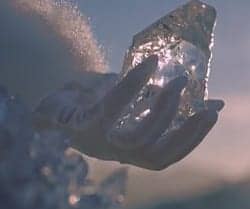 Concurrently, her creative team sent anonymous e-mails and strange packages containing blonde hair and puzzle to music journalists around the world, causing them to speculate about whether this was some new project by Lady Gaga, Goldfrapp, Björk or The Knife.
Lee kept her involvement in the music and digital art project a secret for the first two years of iamamiwhoami's existence because, as she explained, her "identity was not hidden but neither articulated by me because what is relevant is the work we have done and the audience reflection of my identity."
She also chose to let iamamiwhoami come into being through the performance and collaborative process rather than by imposing herself onto the character she and her team had created in their visually stunning videos.
Check out the video for her latest track "Vista" below, and then consider visiting the site of her independent music label To Whom It May Concern (where you can see her other startlingly beautiful work).
See the video AFTER THE JUMP...