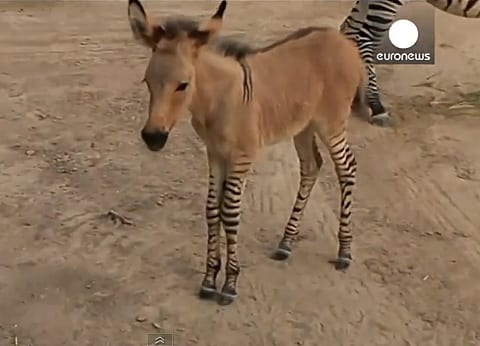 A rare 'zonkey' was born for the first time in Mexico at a zoo in the northern state of Tamaulipas, Euronews reports.
The zonkey has been named 'Khumba' and has a zebra mother and an albino dwarged blue-eyed donkey father, which lives on a nearby farm.
Watch, AFTER THE JUMP...