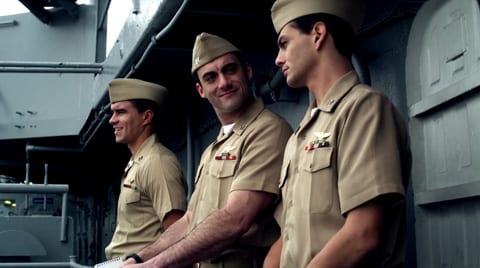 Last month we reported that the long-in-development feature film adaptation of the 1995 play Burning Blue is headed to the big screen in select theaters and VOD on June 6.
The filmmakers have just released a new clip from the film, about Navy fighter pilots who fall in love under 'Don't Ask, Don't Tell' and are exposed during a government investigation into a series of fatal accidents.
Check it out, AFTER THE JUMP...
Watch the full trailer HERE if you missed it.