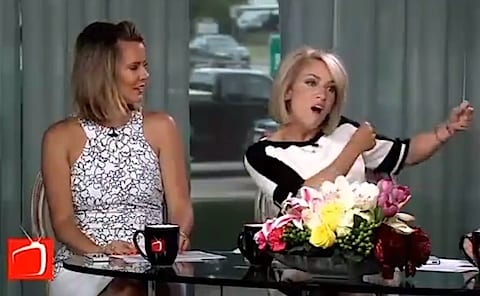 Amy Kushnir, a host on KTXD's The Broadcast morning show in Dallas - Fort Worth, walked off the show on Tuesday morning after a heated argument about ESPN airing the Michael Sam kiss.
Said Kushnir, before stomping off:
"When parents do not have a choice about whether or not they want their children to see this, it is wrong...I don't call it a moment of celebration...It's being pushed in faces. I don't want to see that. I don't want to see cake in your face, kissing each other."
Then she added:
"Here's the thing. ESPN would not have aired any of it had he been kissing his wife."
Watch, AFTER THE JUMP...