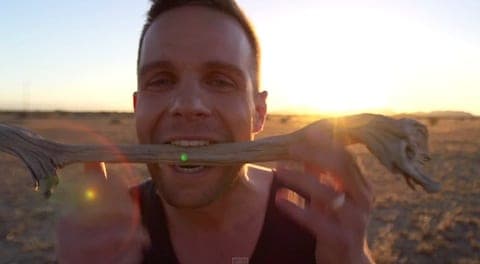 Gay singer-songwriter Tom Goss drops off a stunning new video and track for us today: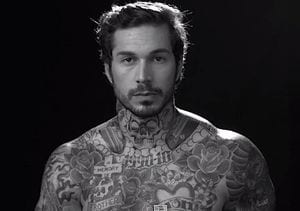 The video features veteran turned model and actor Alex Minsky, whose motivational story of losing his leg at war has landed him on The View, The Today Show, GMA, and Jay Leno.  Also featured is Lori Duron and her son C.J., the author and subject of the award-winning book and blog, Raising My Rainbow: Adventures in Raising a Fabulous, Gender Creative Son.   Diamondback Annie, rock and roll showgirl and award-winning burlesque star is also featured.
For the video, Goss and Serrato set out to show that beauty takes many forms and that each individual possesses the ability to be vibrant.  About his personal inspiration for the video, Serrato says, "I spent my childhood trying to hide my light.  I was constantly reminded that being a fat, awkward, sissy southpaw isn't something I should be basking in.  Tom's song, 'Illuminate the Dark,' reminds me of how wrong I was."  Goss says he hopes the video "helps people see one another through the eyes of those that love them.  People judge others all of the time, but if we take the time to see people as their mother, lover or sister sees them, we will begin to see what makes each individual dynamic and beautiful."
Watch, AFTER THE JUMP...
You may want to revisit Goss's previous efforts "Bears", "Make Believe", "It's All Over" and "Lover", his video about gay service members killed in battle and the partners they leave behind.