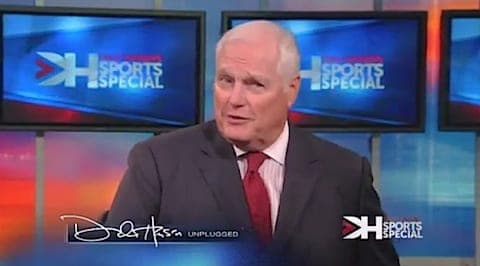 Dallas Sports Anchor Dale Hansen, who made national headlines last December with his on-air speech about Michael Sam and homophobia in the NFL, returned to the topic on Monday, making note of Sam's late pick and scolding the NFL once again for his homophobia.
Hansen added:
"I do not understand why so many people are so afraid of a gay man in an NFL locker room. I think the other players are gonna be okay. I've worked with gay men in my station and in my department for more than 40 years now and not one of those guys has ever hit on my and I'm starting to get a little ticked off about it."
Watch, AFTER THE JUMP...